This is an archived article and the information in the article may be outdated. Please look at the time stamp on the story to see when it was last updated.
The 56-year-old driver who crashed into a crowd of pedestrians, killing three women and leaving nine others injured, used hand controls to operate her vehicle and took a significant amount of pain medication, a friend said Thursday.
Margo Bronstein of Redondo Beach was arrested at the scene of the crash near the city's St. James Catholic Church on Wednesday evening. She was held on suspicion of felony vehicular manslaughter while intoxicated.
Police said they believe she was under the influence of prescription medication "at a minimum," but details about what she was taking were not made available.
Timothy Eakin, a friend of Bronstein, offered condolences to the victims. He was among several people who wrote in to express shock that Bronstein was involved, saying she was not a drinker.
"Margo, we love you, we care about you, we hope you get through this," Eakin said when asked what he wanted to tell his friend. "We're really sorry to hear that it happened."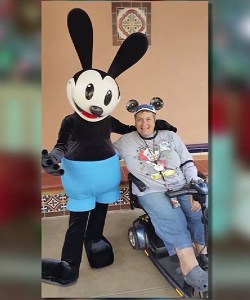 Eakin said he knew Bronstein through Disneyland. Many photos posted on Bronstein's Facebook page showed her at the Anaheim amusement park, and she appeared to be a major Disney fan.
Bronstein had been in a wheelchair most of her life and has had many hip and leg surgeries, Eakin said.
"She takes a lot of pain medications, and she actually drives her vehicle with hand controls," Eakin said. "She has no contact with the foot controls whatsoever."
He said he wondered if the hand controls failed, causing the crash.
Police had said Bronstein's white Saturn sedan maneuvered around two lanes of traffic stopped at a red light on Pacific Coast Highway, then passed through the light from the left-turn pocket.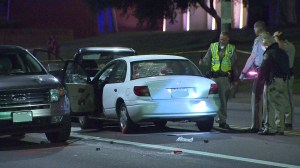 "It is a possibility that there was maybe a use of narcotics or muscle relaxers that she had as a prescription medication," Eakin said.
A Department of Motor Vehicles spokeswoman confirmed early Thursday that Bronstein had several restrictions on her license related to driving with hand-controlled brakes, but she had no violations on record.
"She actually drives her vehicle with hand controls and the hand controls make it so she has no contact with the foot pedals whatsoever, Eakin said. "It makes me wonder if there is any possibility that the hand controls might have failed."
More videos: