This is an archived article and the information in the article may be outdated. Please look at the time stamp on the story to see when it was last updated.
Police in Fillmore were looking Tuesday for the driver of a white commercial truck that hit a toddler who was left with a serious head injury last week.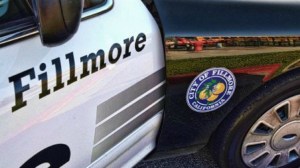 The boy's father rushed to his son's aid after the 3-year-old walked from between two parked cars into the street, following his older brother, and was struck by the vehicle, police said in a news release Tuesday.
Initially believing the boy was not seriously harmed, the father told the truck's driver — who had stopped — that he was free to go. But the toddler's parents soon discovered something was wrong with their son, and he was taken to Santa Paula Hospital's emergency room.
The father had not obtained any information from the driver at the scene of the collision, which took place on Third Street between Lemon Way and B Street at 6:30 p.m. Aug. 29, police said.
But the father told police that the vehicle was a "large, white, commercial-type flatbed truck" that had left a nearby citrus packing house on Third Street, according to the news release, which was distributed by the Ventura County Sheriff's Office.
About 25 miles west of Santa Clarita, Fillmore is a city of about 15,000 largely surrounded by farms and citrus groves.
Authorities were notified of the collision about an hour after the boy arrived at the hospital, where he was treated for serious head injury, police said.
Investigators are seeking the driver, though "there does not appear to be any criminal or improper procedures committed by the truck driver," police said.
Anyone with information about the collision is asked to call the Fillmore Police Station at 805-524-2233.