This is an archived article and the information in the article may be outdated. Please look at the time stamp on the story to see when it was last updated.
Police are asking the public for help in their search for a hit-and-run driver who fatally struck a teen who was training for a marathon in the Westlake neighborhood of Los Angeles earlier this month.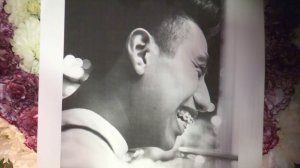 The crash occurred just after 1 a.m. on Nov. 10 near the intersection of Virgil Avenue and First Street, the Los Angeles Police Department stated.
Video posted by the LAPD to YouTube on Thursday showed the victim jogging in the street when he is struck from behind by a vehicle.
The video seen in video released by police appeared to be some type of SUV or minivan, but LAPD did not offer a description of the "unidentified" vehicle or driver.
The driver of the vehicle did not stop or render aid to the victim. Responding emergency crews pronounced the victim dead at the scene, the LAPD stated.
The victim was identified as Andy Olivera, 18, and friends at a vigil for him Thursday night said that he was training for an upcoming marathon.
"He was very diligent," the victim's friend, Joseline Hernandez Cruz, said at the vigil. "Anything he wanted to do, he just did it and handled it."
A GoFundMe page started to help Olivera's family said the teen enjoyed participating in the L.A. Marathon every year. He was a student at Cal State Los Angeles and had a job to support his mother.
Olivera went on his routine run that morning, and his mother grew concerned when he hadn't returned, according to the fundraising page. She got a call from police at 3 a.m. notifying her that her son had been killed in the crash.
Anyone with information that could lead to the identification or arrest of the driver was asked to call the Police Department at 213-473-0234. Those who wish to remain anonymous can call Crime Stoppers at 1-800-222-8477.