This is an archived article and the information in the article may be outdated. Please look at the time stamp on the story to see when it was last updated.
Detectives on Monday were searching for the driver of a car involved in a hit-and-run crash that left a motorcyclist severely injured in Norwalk over the weekend.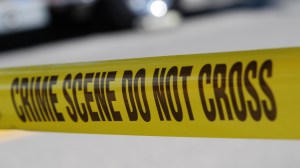 The crash occurred just before 10:30 p.m. Saturday near the intersection of Norwalk Boulevard and Lindale Street (map), according to a news release from the Los Angeles County Sheriff's Department.
A man driving a dark green or charcoal gray, mid-'80s Ford Mustang Convertible was making a right turn from eastbound Lindale Street to southbound Norwalk Boulevard at the time of the crash, according to the release.
The driver apparently did a "burn-out" as he made the turn, lost control of his vehicle, went into oncoming traffic and struck the man who was riding a motorcycle northbound on Norwalk Boulevard, the Sheriff's Department stated.
The victim sustained severe injuries to his lower left leg as well as internal injuries, according to the release.
The driver of the Mustang was described only as a male Hispanic by detectives.
Anyone with information was asked to contact the Sheriff's Department's Norwalk Station Traffic Office at 562-863-8711.
Those wishing to remain anonymous can call "Crime Stoppers" at 800-222-8477 (800-222-TIPS).