This is an archived article and the information in the article may be outdated. Please look at the time stamp on the story to see when it was last updated.
SAN CLEMENTE, Calif. (KTLA) — The driver who fatally struck Nick Pasquale, a wide receiver on UCLA's football team who was killed Sunday morning in San Clemente, stayed at the scene until help arrived, according to authorities.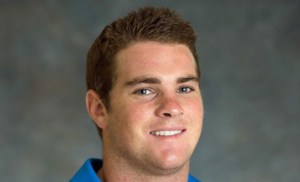 Pasquale was walking in a neighborhood street when he was hit by a car, according to the Orange County Sheriff's Department.
The driver who struck Pasquale stopped, called authorities and stayed with him until help arrived, according to officials.
Pasquale, 20, was pronounced dead at the scene of the crash, the sheriff's department said.
The driver of the car was not arrested.
Pasquale was a walk-on receiver from San Clemente High School.
"This is a tragic loss," UCLA Coach Jim Mora said. "Nick was an outstanding young man who had a positive impact on everyone who knew him. He was a great teammate who was loved and respected by his entire team. Our thoughts are with the Pasquale family."
Green Bay Packer and former Bruin, Datone Jones, tweeted, "Rip to my UCLA brother Nick Pasquale you will be missed love you bro."
The cause of the crash was under investigation.