This is an archived article and the information in the article may be outdated. Please look at the time stamp on the story to see when it was last updated.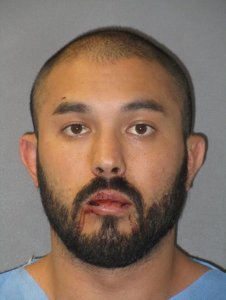 One driver is dead, and the other is suspected of DUI following a head-on collision in La Habra early Thursday morning.
The two-vehicle crash occurred about 2:30 a.m. near the intersection of East La Habra Boulevard and South Harbor Boulevard.
One car was heading east on La Habra Boulevard when it crashed into the  other vehicle, which was traveling north on Harbor Boulevard, the La Habra Police Department said.
Each car had one occupant, La Habra Police Department Sgt. R. Hurst said.
One of the motorists, 24-year-old Jacob Farrand of La Habra, was pronounced dead at the scene.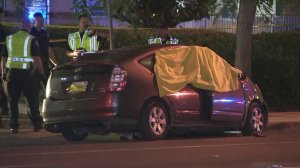 The other driver, 28-year-old Scott Hisaka, also a La Habra resident, was hospitalized with injuries that were not life threatening and was later released into police custody.
Officials planned to book him into Orange County Jail on suspicion of murder and felony DUI, according to the Police Department.
The case remained under investigation.
Detectives urged any possible witnesses to call them at 562-383-4300.
KTLA's Alexandria Hernandez contributed to this report.