This is an archived article and the information in the article may be outdated. Please look at the time stamp on the story to see when it was last updated.
A 21-year-old woman who killed a cyclist while driving drunk then fled the scene pleaded no contest Thursday and was expected to be sentenced to nearly four years in prison, prosecutors said.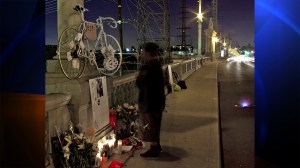 Wendy Stephanie Villegas struck a group of cyclists in Boyle Heights on Sept. 14, 2013, killing 22-year-old Luis "Andy" Garcia, according to the Los Angeles County District Attorney's Office.
Garcia was dragged several hundred feet by Villegas' car, then was hit by another car, police said at the time.
Two other cyclists were also injured by the collision.
"She hit us from behind. I remember flipping over … before hitting the ground," said one of them, Mario Lopez, speaking outside of the courthouse.
After the collision, Villegas fled the scene, a Los Angeles County District Attorney's Office news release stated.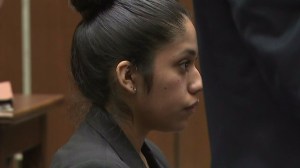 She entered a no contest plea as part of a plea bargain at a downtown L.A. courthouse on Thursday. Villegas was charged with vehicular manslaughter while intoxicated, driving under the influence causing injury and leaving the scene of an accident, the DA's office stated.
Villegas was expected to be sentenced April 22 to three years, eight months in state prison, according to the DA's office.
The hearing brought dozens of cyclists to the courtroom, many of whom said they were not satisfied with her punishment.
"My blood boils just thinking that someone might get away with as little as three years … for something like this," Lopez said.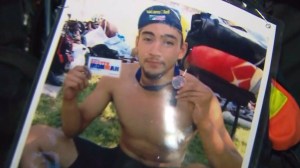 Garcia's mother, Carmen Tellez, said she was "repulsed" by Villegas' appearance in the courtroom, saying the defendant showed no remorse or emotion.
The case generated intense interest in the L.A. cycling community. A white "ghost bike" was erected in honor of Garcia at the site of the collision, which occurred on the Cesar Chavez Avenue bridge in Boyle Heights.
"We're all scared for our lives now that we lost our friend, and that such a small punishment was put on the person that killed him," said cyclist Marissa Carrasco outside the courthouse. "Hit-and-run is taken very lightly."