This is an archived article and the information in the article may be outdated. Please look at the time stamp on the story to see when it was last updated.
A mother, father and their 6-year-old son were returning from a trip to Disneyland when, according to the survivors' family, a man in a pickup truck turned a corner, smashed into their car and sped off.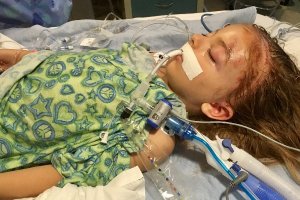 The suspect, Constantino Banda-Acosta, was a man that border agents say had been deported 15 times over the span of 15 years.
In a statement provided to CNN, ICE confirmed that Banda-Acosta "has been repatriated to Mexico at least 15 times since 2002, most recently in January 2017."
He — and another man arrested in connection with the crash — were both "Mexican nationals in the country illegally," the statement said.
ICE is planning to take Banda-Acosta into custody once he is released by the San Diego police, who arrested him. He was charged with DUI, hit-and-run and driving without a license.
Banda-Acosta's arraignment is scheduled for Wednesday, and his bail has been set at $100,000, the San Diego Union-Tribune reported.
An ICE spokeswoman said they would seek to deport Banda-Acosta after any conviction and sentence connected to the collision, according to the newspaper.
A Chula Vista Police Department official told the Union-Tribune that the suspect's criminal history included allegations of domestic violence against his wife. Banda-Acosta has been arrested twice by Chula Vista police, including this past January.
The crash happened Saturday in San Ysidro. The family was a block away from its home when their car was struck by a truck that blew a stop sign.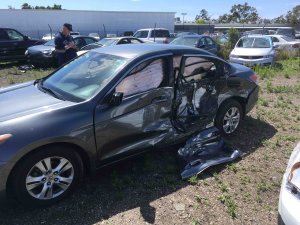 The back seat on the driver's side took the brunt of the impact, CNN affiliate KGTV reported.
That's where the couple's 6-year-old son, Lennox, was sitting.
Lennox was taken Rady Children's Hospital with serious head injuries. A representative from the hospital said the boy is listed in "serious condition."
A GoFundMe page has been set up to help pay for the child's hospital expenses.
San Ysidro, the area in San Diego where the crash occurred, is about as close as one can get to the US-Mexico border. In fact, the neighborhood goes right up to the border in some places, and even its northernmost reaches are about two miles away from it.