This is an archived article and the information in the article may be outdated. Please look at the time stamp on the story to see when it was last updated.
Officials in Alameda County have identified two people who were arrested Monday in the brutal stabbing death of 19-year-old Lizette Cuesta in Livermore.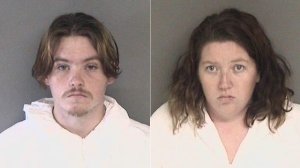 Daniel Gross and Melissa Leonardo, both of Modesto, are suspected of stabbing Cuesta several times and dumping her in Livermore, KTLA sister station KTXL in Sacramento reported.
The victim managed to drag herself nearly 100 yards to a road, leaving a trail of blood behind her, Bay Area television station KRON reported.
Cuesta was flown to a nearby hospital, where she died. Investigators say the teen used her final words to identify her suspected killers.
"This victim really tried to survive, and she fought and she fought," said Sgt. Ray Kelly with the Alameda County Sheriff's Office. "The last thing, we believe, that she was able to do was to point us in the direction of the people that killed her. And that's pretty remarkable."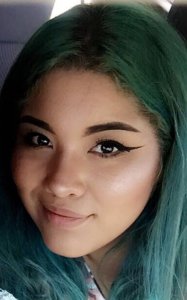 Richard Loadholt was carpooling to work with three other friends for an early shift at UPS when they found Cuesta. He told KTXL the young woman was in such bad shape he couldn't make out the color of her hair.
"She laid down for almost three minutes at one period, and we told her to get up. She knew she had to get up and I commend that," he said. "She fought like a soldier. Like a warrior,"
Friend Alex Yanez told KTXL that Cuesta was a very positive woman and a determined skateboarder.
"Guys would fall just as hard and not get back up the rest of the day. She would fall and get right back up and try it," Yanez said. "If she wanted that trick bad enough she would get it."