This is an archived article and the information in the article may be outdated. Please look at the time stamp on the story to see when it was last updated.
A 5-year-old San Gabriel Valley boy reported missing over the weekend, when his father was found unconscious at South Pasadena park, was spotted with his dad at Disneyland late last week, authorities said Monday.
South Pasadena police and Los Angeles County Sheriff's Department homicide investigators don't know if the child, Aramazd Andressian Jr., was abducted and they still have no sign of him. Some new details were emerging, however.
The boy's father, a 35-year-old South Pasadena man who has the same name as his son, was found unresponsive in the city's Arroyo Park on Saturday morning. It's not clear if the boy was ever with him in the park, and Andressian Sr. provided convoluted, inconsistent and contradictory statements to investigators, according to sheriff's homicide Capt. Chris Bergner.
On Monday, a sheriff's homicide official revealed the boy and his father were at Disneyland on Thursday, leaving after midnight — a trip that was documented by video evidence.
Authorities also confirmed that a search warrant was served Sunday at the father's house in South Pasadena.
"We're just following up on investigative leads. We're following any leads we can get," Detective Mark Boisvert said outside the home Monday. "We're reaching out to the public for any information we can get."
Crime lab investigators could be seen at the back of the home, on Alpha Street, early Monday afternoon.
The boy's mother, a San Gabriel Valley woman whose name has not been released, is in the midst of a divorce from the boy's father. She is distraught, police said.
South Pasadena police and the Sheriff's Department Homicide Bureau are working the case jointly. They're following every new lead, Bergner said at a news conference Sunday, but "it's not enough."
"He's not with his mother and he's not with his father. He's with somebody and we're pleading to that somebody to let us bring him home," Bergner said.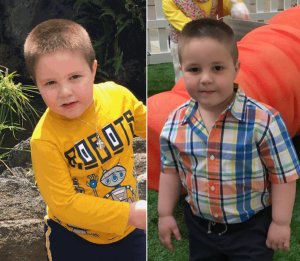 Authorities have told the public the following information, hoping it leads someone who knows something to come forward:
Aramazd Andressian Jr. was last seen in person by his mother about 8 a.m. Saturday, April 15. That's when she handed over the boy to his father during a custody transition at Baldwin Park Police Department.
His mother again saw her son during a Skype video conversation about 6:45 p.m. Tuesday, April 18.
A scheduled Thursday, April 20, Skype conversation did not occur.
The father's 2004 gray BMW sedan — California license plate No. 5FIL646 — was spotted in Orange County in the early morning hours of Friday, April 21.
Aramazd Andressian Sr. was found passed out near his car in Arroyo Park on the morning of Saturday, April 22.
When the father failed to show up for an arranged custody transfer meeting in San Marino at 8:30 a.m. Saturday, she reported her son missing.
South Pasadena police and officers from many surrounding agencies — some 125 searchers total — combed through the Arroyo Park area until 3 a.m. Sunday, looking for the boy or clues to his whereabouts.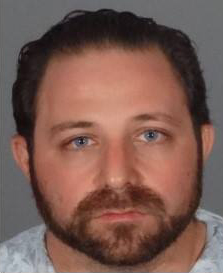 After an interview of several hours, the father was arrested Saturday on suspicion of one count of child endangerment and one count of child abduction. A bail deviation judge approved raising his bail from $100,000 to $10 million, South Pasadena police Chief Art Miller said.
He remained in custody at the South Pasadena Police Department jail, a sheriff's official said Monday.
No organized search effort like the weekend one in Arroyo Park is planed for Monday, sheriff's Lt. Joe Mendoza said. Several other locations in the South Pasadena area have been searched, he said.
Aramazd Jr. is described as being about 3 feet, 5 inches tall and 55 pounds. He was last seen wearing a turquoise shirt and plaid shorts or a gray-and-white-striped shirt with gray sweatpants. He has a small mole on the bottom of his right shoulder, police said.
His father is described as 5 feet, 3 inches in height and 152 pounds, with brown hair and blue eyes.
Anyone with information about the boy's location can call sheriff's detectives at 323-890-5500 or South Pasadena police at 626-403-7297.