This is an archived article and the information in the article may be outdated. Please look at the time stamp on the story to see when it was last updated.
A church volunteer accused of molesting at least five boys and girls in an El Monte congregation where his arrest prompted prayers appeared in court in Pomona Thursday.
Johnny Beserra III, who pleaded not guilty last month to 13 felony counts and one misdemeanor in connection with an ongoing child molestation investigation, appeared for a preliminary hearing setting conference but the proceeding was postponed to July 16.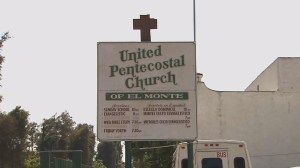 The May 24 arrest of the 20-year-old shocked officials at United Pentecostal Church in El Monte, where Beserra attended Sunday school and later graduated from the church's K-12 school, El Monte Christian Academy, according to a pastor at the church.
"We've known him for many, many years. It was definitely a shock," said Nathan Cupoli, a youth minister.
Church officials took the "news" about Beserra to El Monte police within an hour being alerted, Cupoli said Wednesday.
"They are conducting a full investigation, and we are fully cooperating with that," Cupoli said. "We're praying for all the victims and everybody who was involved, and we're also praying that justice is done."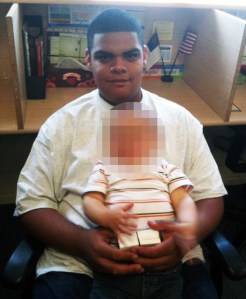 Beserra was arrested in connection with an investigation in which five alleged victims had been identified, the El Monte Police Department announced in a news release issued Wednesday.
Police said they believe there may be additional victims, and on Wednesday night said a possible sixth victim had come forward.
"Our concern is the behavior pattern was so inconsistent. … It' not age-specific, it's not sex-specific," said El Monte police Lt. Christopher Williams on Wednesday. "For that reason, we're very much concerned that other people might have been victimized — not just in El Monte, but elsewhere."
Anyone whose children had unsupervised interaction with Beserra was urged to contact police.
Beserra was charged May 28 with the following felony counts, according to a spokeswoman for the Los Angeles County District Attorney's Office: three counts of sodomy by use of force; two counts of sodomy of a person under 18 ; two counts of continuous sexual abuse, two counts oral copulation of a person under 18; and one count each of oral copulation of a person under 14, oral copulation or sexual penetration with child 10 years old or younger, forcible oral copulation with the victim under 14 years old, and lewd act upon a child.
He was also charged with misdemeanor child molesting, the spokeswoman said.
Beserra was being held on $9 million bail at the Men's Central Jail in downtown Los Angeles.
Anyone with information was asked to contact El Monte police Detective Urias at 626-580-2154.
KTLA's Mark Mester contributed to this article.