This is an archived article and the information in the article may be outdated. Please look at the time stamp on the story to see when it was last updated.
Authorities have arrested an East Los Angeles College student for allegedly sexually assaulting a 16-year-old girl, and potentially victimizing others.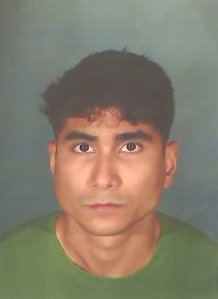 Joao Affonso, 27, was arrested on July 21 and charged with three counts of sexual assault, Capt. Ruby Flores, of LAPD's Hollenbeck Station, said at a news conference Tuesday afternoon.
Affonso met the teenage victim, who is also an ELAC student, at the school's cafeteria and invited her to study in unoccupied classrooms and vacant parts of campus on several different days.
He later sexually assaulted her at his Boyle Heights apartment, Flores said.
"He befriended her and started wooing her by asking her to study, get coffee, become friends and ultimately it progressed on several occasions to the suspect even luring the juvenile victim to his place of residence in Boyle Heights and he did sexual assault her," Flores said.
Affonso was arrested after the teenage victim came forward to authorities.
Police and campus authorities believe Affonso may have sexually assaulted at least one more underage victim, and possibly many others since he has been a student at ELAC over the last three years.
"It has come to our attention that there is potentially another juvenile victim that has experienced very similar interactions with this individual," Flores said. "If he lured this juvenile victim, and committed sexual acts against her we feel that there are others based on what this investigation has led us to."
Affonso was being held on $200,000 bail, but has since posted bond and was released from custody.
Anyone with information on this case or additional victims is asked to call LAPD Detective Cynthia Peraza at 323-342-8900.