This is an archived article and the information in the article may be outdated. Please look at the time stamp on the story to see when it was last updated.
Detectives are seeking a hit-and-run driver who struck and killed a 79-year-old woman on her way home with last-minute groceries for her family's Thanksgiving celebration, authorities said.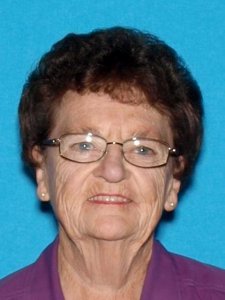 Marilyn Joy Haight died at a hospital shortly after the collision, which took place about just after 5 p.m. Wednesday on Pioneer Boulevard at Lindale Street, Los Angeles County Department of Medical Examiner-Coroner Lt. Larry Dietz said.
No description of the vehicle that struck her was available, the Los Angeles County Sheriff's Department said in a written statement.
Haight was preparing to host her family for Thanksgiving the following day and had just stopped at a grocery store to pick up some items for the gathering, sheriff's officials said.
"After leaving the grocery store, bags in hand, she began walking eastbound across Pioneer Boulevard near Lindale Street," according to the Sheriff's Department statement. "A driver struck her."
"The vehicle was traveling northbound on Pioneer Boulevard and the driver never stopped to render aid," the statement added.
The woman's receipts show she checked out of the grocery store four minutes before officials started receiving calls reporting the collision.
Paramedics took Haight to a hospital, where she succumbed to her injuries.
But investigators were not immediately able to determine who the woman was, sheriff's officials said.
"She remained unidentified until the woman's family arrived at her house Thanksgiving Day, unaware of the tragedy that occurred the day prior," the statement said. "Concerned for their loved one, the family contacted Norwalk Station and the woman was identified."
Anyone with information is asked to contact the Sheriff's Norwalk Station at 562-863-8711. Tips may also be submitted anonymously to L.A. Regional Crime Stoppers at 800-222-8477.