This is an archived article and the information in the article may be outdated. Please look at the time stamp on the story to see when it was last updated.
A 93-year-old woman in Rowland Heights was tricked into allowing three strangers into her home who ended up stealing all of her most valuable possessions, including her engagement ring and late husband's wedding band, authorities said Tuesday.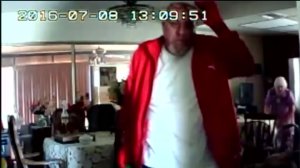 The robbery, which occurred at the elderly woman's Rowland Heights home on July 8, was captured on the victim's security camera.
A woman rang the elderly victim's doorbell and said she was the neighbor's niece, and that they were unable to get into the home and her father needed to use the restroom.
The video shows the victim allowing three people into her home.
Once inside, two of the thieves distracted the woman while the third ransacked a room and found a safe.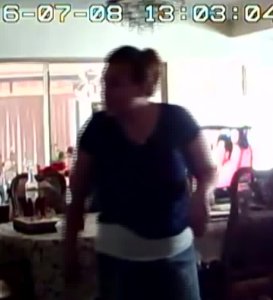 Video later showed two of the thieves carrying the safe out of the house while the victim's view of the door was blocked by the third robber.
The woman didn't realize the safe was gone until about an hour later, her son Carl Giardina said.
"When I did get home I had to call the paramedics because she was going through almost like a seizure type of thing," Giardina said.
Giardina, who said his father passed away about two years ago, told KTLA his mother's wedding ring and late father's wedding band were among the stolen items.
"These people, they're not human," Giardina said. "That night she was crying. She wanted to end her life."
Authorities believe the thieves have probably pulled this kind of scam before.
"They're calculated, and looks like this is not the first time they've done it," Det. Alfredo Gomez with the Los Angeles County Sheriff's Department said. "They probably just monitored her actions for a couple of days and they probably say 'OK, this is our victim."
The thieves were described as a woman in her 30s, a man in his 60s and a man who was about 18 to 20 years old.
Anyone with information about the crime was asked to contact the Los Angeles County Sheriff's Department at 909-595-2264.
Those who wish to remain anonymous can call Crime Stoppers at 1-800-222-TIPS (8477).