This is an archived article and the information in the article may be outdated. Please look at the time stamp on the story to see when it was last updated.
A daytime-Emmy winner was sentenced to 13 years in prison for stabbing a Studio City tenant who laughed at the television producer after his declaration that he would someday win five Academy Awards, the Los Angeles County District Attorney's Office said Thursday.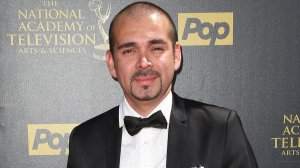 Andre Bautista, also known as Andre Bauth, was convicted of attempted murder and assault with a deadly weapon on Feb. 2, according to a DA's news release. An L.A. County Superior Court judge also found true an allegation that the 38-year-old used a knife and caused great bodily injury.
He was sentenced to state prison on Wednesday.
Bautista, who operated a boarding house in Studio City, got into an argument with the victim on Sept. 8, 2015, when the tenant laughed over a comment the defendant made about winning five Academy Awards someday, prosecutors said.
In a fit of rage, Bautista left the bedroom the pair had been arguing in, went to the kitchen to get a knife and returned to the room, according to witness testimony. He chased the victim into another bedroom and stabbed the tenant in the chest, the release stated.
The victim, whose lung was pierced, survived the attack.
Bautista left the country and was taken into custody in Mexico City, where he surrendered to authorities.
Court testimony revealed that Bautista had previously written and starred in an independent film about a landlord who operated a boarding house and killed his tenants, according to the DA's office.
The case was investigated by the Los Angeles Police Department.