This is an archived article and the information in the article may be outdated. Please look at the time stamp on the story to see when it was last updated.
An Encino doctor accused of groping and forcibly kissing patients has been sentenced for sexually assaulting five women during medical visits, the Los Angeles County District Attorney's Office said Tuesday.
After pleading no contest to charges in the case, Michael Popkin was sentenced to one year in county jail and three years of formal probation. In addition to registering as a sex offender, he can no longer practice medicine and must relinquish his medical license.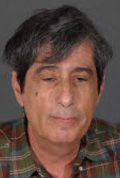 The charges include one felony count of sexual exploitation by a physician upon several patients and one misdemeanor count of sexual battery, prosecutors said.
Popkin is accused of various means of sexual misconduct, from forcibly kissing a woman during a medical visit to "inappropriate fondling of patients," the DA's office said in a news release. The incidents occurred between June 2014 and October 2016.
The former doctor has also been ordered to complete 52 weeks of sexual compulsion counseling and will begin serving his jail sentence on May 1.