This is an archived article and the information in the article may be outdated. Please look at the time stamp on the story to see when it was last updated.
An inmate was captured in North Hollywood on Sunday two days after he walked away while serving the last year of his sentence in a community reentry program, officials said.
Joshua Cortez, 30, was serving time for possessing or receiving forged papers, the Los Angeles Times reported. He was previously arrested for first-degree burglary.
Authorities captured Cortez around 11 a.m. on Sunday outside a residence on the 8200 block of Lankershim Boulevard, a statement from the California Department of Corrections and Rehabilitation said.
Officials said they got notification Friday that his GPS monitor was manipulated, with a North Hollywood metro station as his last known location.
Cortez had been part of the Male Community Reentry Program since October 2017, according to the agency. The voluntary program allows eligible state prison inmates who have about a year left in their sentences to transfer to a re-entry center.
The program assists men with education, employment, housing, mental health care and other services, the agency said.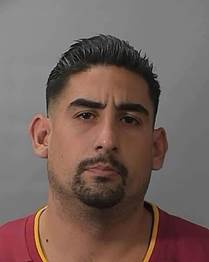 Originally set to be released in September, Cortez now faces prosecution on escape charges, officials said.
Agents with the Department of Corrections and Rehabilitation reported spotting Cortez walking out of the home of one of his associates, Robert Romero.
Romero, 39, is a parolee who had served time for assault with a deadly weapon, the agency said. He faces harboring charges.