This is an archived article and the information in the article may be outdated. Please look at the time stamp on the story to see when it was last updated.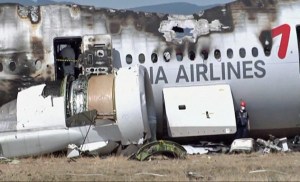 SAN FRANCISCO (KTLA) — A third child died Friday as a result of the crash of Asiana Flight 214, officials at San Francisco General Hospital said.
At a news conference Friday afternoon the victim was only identified as a girl.
The girl's family requested that no details be released about her or the injuries she sustained in the crash, hospital officials said.
She had been one of three patients in critical condition at the hospital.
Two other girls, Ye Meng Yuan and Wang Linjia, both 16, were ejected from the Boeing 777 and died.