This is an archived article and the information in the article may be outdated. Please look at the time stamp on the story to see when it was last updated.
In decades of searching for the Golden State Killer, investigators have been puzzled by one mystery more than many of the others.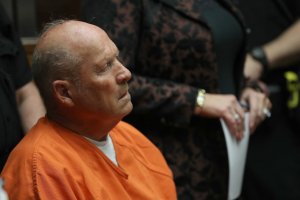 Why did the prolific attacker, who raped and killed in dozens of neighborhoods in Sacramento, the East Bay and the Central Valley, suddenly veer so far south, beginning anew in Santa Barbara, Ventura and Orange counties?
With the arrest last week of a suspect in the notorious case, some of the questions posed by countless detectives and amateur sleuths seemed to get answers. Others, notably those relating to the Southern California slayings, so far have not.
Investigators long believed the attacker had lived in the Sacramento area. The suspect, Joseph James DeAngelo Jr., spent years in the city's eastern suburbs, where many of the attacks occurred in the 1970s.
Read the full story on LATimes.com.