This is an archived article and the information in the article may be outdated. Please look at the time stamp on the story to see when it was last updated.
Homicide investigators on Thursday seized evidence after serving a search warrant at the Montebello home of the grandmother of 5-year-old Aramazd Andressian Jr., the missing San Gabriel Valley boy who disappeared last month after a trip to Disneyland with his father, according to the Los Angeles County Sheriff's Department.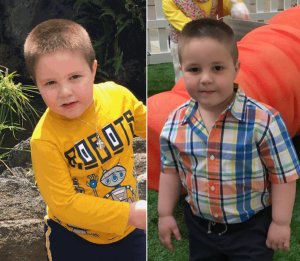 Around 9 a.m., detectives executed the warrant at a residence in the 500 block of North Via Val Verde, a sheriff's news release stated.
The home belongs to the mother of the child's father, 35-year-old Aramazd Andressian Sr., who was found unconscious in Arroyo Park in South Pasadena next to his gasoline-soaked vehicle on April 22, the same day his son was reported missing.
While searching the home, investigators "seized various items of evidence," according to the release.
No additional details were provided by the department about the evidence.
The search warrant comes one week after dozens of law enforcement personnel combed a 2-mile area between the park and Arroyo Seco Golf Course for any evidence related to the missing boy.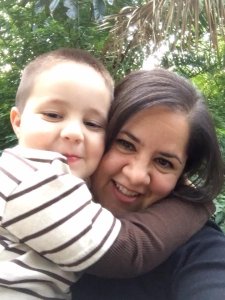 Search-and-rescue personnel, scent and cadaver dog, and a drone were utilized in the intense search operation, which began shortly after dawn and wrapped up by noon.
The search had been prompted by a recent tip, according to sheriff's Lt. Joe Mendoza, who declined to say where it came from but described it as "credible based on the information we have in the investigation."
Nothing, however, was found related to the boy's disappearance that morning.
Alfonso Cervantes, a neighbor of the boy's grandmother, told reporters he does not know the family well but has noticed their lack of attempts to find the child.
"I've been living here for a few years and they stick to themselves a lot. They don't say hi, they don't make any eye contact," Cervantes said. "You don't see any effort coming from the grandmother or the aunt, knocking on doors around here or passing out fliers, or just trying to do something. You just see no effort whatsoever at all."
Andressian Jr.'s mother, Ana Estevez, reported him missing after her ex-husband failed to show up with their son for a planned custody exchange in San Marino.
Andressian Sr. had been found earlier that morning passed out next to his BMW — which had been doused in gasoline — around 6:30 a.m. at Arroyo Park, sheriff's homicide Lt. Joe Mendoza said last Wednesday, a day before the park was searched a second time. Matches and a gasoline container were found in the car.
He had ingested prescription medication that didn't belong to him, according to investigators.
The father told detectives he had taken his son to the park that morning as he waited for the nearby golf course to open; he next remembered waking up in a hospital.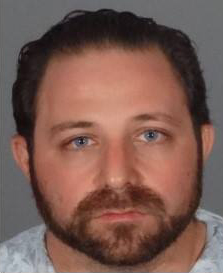 Andressian Sr. was arrested later that same day, but was released due to there not being enough information to prosecute him, Mendoza said.
The father has ceased cooperating with investigators and will speak only through his attorney, according to the lieutenant.
There haven't been any confirmed sightings of Andressian Jr. since he and his father left Disneyland about 1 a.m. April 21.
Andressian Sr. told investigators that he had taken his son to Lake Cachuma in Santa Barbara County the day before his disappearance. Multiple witnesses reported seeing Andressian Sr. at the lake alone, but detectives have not been able to find evidence the boy was there with him.
Mendoza previously described the father's statements as "inconsistent and misleading."
The Los Angeles County Board of Supervisors has approved a $20,000 reward in the case; a GoFundMe account has been set up on behalf of Estevez to supplement it.
Anyone with information is urged to call the Sheriff's Department Homicide Bureau at 323-890-5500, or — to leave a tip anonymously — Crime Stoppers at 800-222-8477.