This is an archived article and the information in the article may be outdated. Please look at the time stamp on the story to see when it was last updated.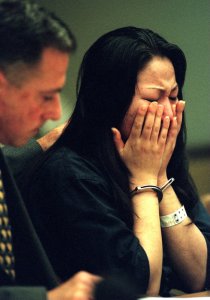 From the beginning, the case of identical twins Jeen Han and Sunny Han was destined for tabloid headlines, a story of greed, hatred and family strife.
Irvine police even referred to them as "the evil twin and good twin."
The case received international headlines, with authorities saying Jeen Han plotted to kill her sister, Sunny Han, who had helped authorities mount a theft prosecution against her for her involvement in the theft of cash and credit cards from people in the San Diego area.
Jeen Han, now 43, has spent the last 19 years behind bars. But that might soon change.
Read the full story on LATimes.com.