This is an archived article and the information in the article may be outdated. Please look at the time stamp on the story to see when it was last updated.
A man wanted in connection with the death of his ex-girlfriend found shot on the side of the road in Sylmar has been transported back to Los Angeles following his arrest in Mexico, police said Monday.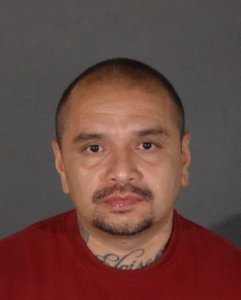 After receiving an anonymous tip suggesting Jose Benjamin Rodriguez had fled south of the U.S. border, detectives were able to locate him in the state of Colima, where a gang member associate of his resides, the Los Angeles Police Department said in a statement.
Rodriguez was taken into custody by Mexican immigration officials and Colima State Police on May 24 and returned to Los Angeles on Saturday, May 27, police said.
He is being held on suspicion of killing Eloise Elizarraraz, his former girlfriend who was found laying next to her BMW suffering from a gunshot wound on Jan. 7. Paramedics soon determined she was dead.
The 34-year-old mother of three was on her way to work that morning when her car was run off the road, according to police. Her car and body were found on the sidewalk at the intersection of Harding Street and Tripoli Avenue.
Rodriguez is accused of pursuing her in a stolen vehicle and forcing her vehicle off the road before shooting her.
A warrant for his arrest on suspicion of murder was issued on Jan. 12 after investigators learned of his tumultuous relationship with Elizarraraz, police said. In an April 18 news conference, LAPD Detective James Fillmore described their relationship as "portentous" and "filled with jealousy and violence."
Detectives had uncovered threatening messages Rodriguez sent to Elizarraraz and evidence he was attempting to find her, officers said.
According to Fillmore, Rodriguez was so infuriated after Elizarraraz told him she loved another man he drove from South L.A. to Sylmar and waited outside her home until she left that morning.
Rodriguez is a gang member with a long history of domestic violence and assaulting women, Fillmore said. He was believed to have been incarcerated on drug charges in November, and was apparently out on bail at the time of Elizarraraz's death, he added.
Officials did not announce when Rodriguez was scheduled to be arraigned.