This is an archived article and the information in the article may be outdated. Please look at the time stamp on the story to see when it was last updated.
Saying that he posed a possible flight risk and danger to the community, a federal judge on Monday ruled that the former boyfriend of a woman who was killed in an explosion at her Aliso Viejo spa should remain in custody without the possibility of bail.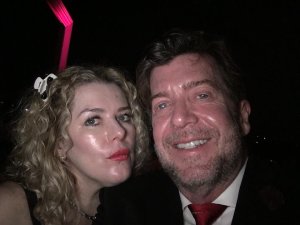 Stephen Beal of Long Beach has not been charged in connection with the explosion last week that killed Ildiko Krajnyak. Instead, he faces one count of possessing an unregistered destructive device.
During a brief appearance in court Monday afternoon, Beal wore a neon orange and khaki-colored jail jumpsuit and handcuffs, which were removed for the hearing. He did not enter a plea and his attorney declined to comment.
Krajnyak, 48, was killed Tuesday when a cardboard package blew up at the Magyar Kozmetika spa. The explosion tore open the ceiling and buckled the floor. Body parts flew into the parking lot.
Read the full story on LATimes.com.