This is an archived article and the information in the article may be outdated. Please look at the time stamp on the story to see when it was last updated.
A 25-year-old woman is accused of intentionally running over her ex-boyfriend early Monday morning in Phoenix.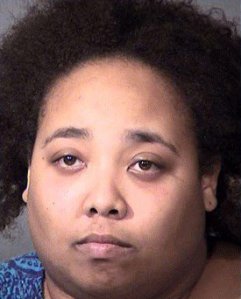 Firefighters found the body of Christopher Miller, 24, underneath the woman's car near 41st Place and Almeria Road, KTVK reported.
Firefighters extricated Miller from underneath the vehicle and pronounced him dead at the scene.
Police said Miller was walking with two other people at around 3:30 a.m. when he was struck by a 2008 Ford Taurus driven by his ex-girlfriend, Verena Herron.
In the probable cause statement, police called the act intentional and premeditated.
Witnesses told police that Miller and Herron had been in an argument.
According to court documents, Herron stated, "I will show him" and "run his a– over."
Sgt. Vince Lewis said Herron remained on scene after calling 911. She was arrested and faces one count of first-degree murder and two counts of aggravated assault.
According to court documents, the couple had a history of unreported domestic violence incidents during their off-and-on relationship.
A cash-only bond was set at $1 million.
Herron's next court date was scheduled for Feb. 14.