This is an archived article and the information in the article may be outdated. Please look at the time stamp on the story to see when it was last updated.
The former city manager of Fullerton has pleaded guilty to a misdemeanor count of reckless driving involving alcohol that stemmed from a 2016 crash, the Orange County District Attorney's Office announced Tuesday.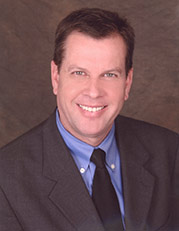 Joseph Burt Felz, 58, drove over a curb and crashed into a tree in a residential area of Fullerton in the early morning hours of Nov. 9, 2016, the day after the general election, according to a news release from the DA's office. Prosecutors said he had consumed alcohol and was driving recklessly in the neighborhood.
A person who witnessed the crash called 911 to report the incident, and police responded to the scene.
Felz did not immediately stop when Fullerton Police Department located him in the area, according to prosecutors. Once he did, officers administered field sobriety tests before driving him home in a patrol car.
At the time of the crash, Felz was still the city manager; he announced a voluntary leave of absence from the position less than a week after the incident, then retired on Dec. 31, the Orange County Register reported at the time.
Felz was initially charged with one count each driving under the influence and hit and run with property damage. The charges carried a maximum sentence of one year in jail.
After entering the guilty plea Tuesday, Felz was sentenced to 40 hours of community service and three years of informal probation. He was also ordered to complete a three month first offender program and pay a $390 fine.