This is an archived article and the information in the article may be outdated. Please look at the time stamp on the story to see when it was last updated.
A 51-year-old former employee with the Girl Scouts of Greater Los Angeles (GSGLA) was sentenced Tuesday to 20 months in federal prison after pleading guilty to embezzling thousands of dollars from the organization.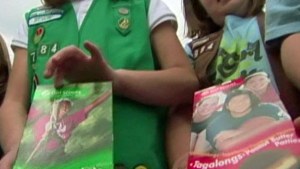 Channing Smack, of Marina Del Rey, pleaded guilty in January to mail fraud and money laundering while working as the senior property manager of the GSGLA's 22 properties in the Los Angeles area.
Using a fake firm registered under the name of his deceased brother, called ZB Land Maintenance & Engineering, Smack approved payments for maintenance services, according to a news release from the United States Attorney's Office.
Between August 2012 and October 2013, GSGLA issued 23 checks to ZB totaling $368,278, the release stated.
Most of the checks were deposited into one of two bank accounts opened under the names of the company and Smack's deceased brother, according to the release.
In addition to his prison term, Smack was also ordered to pay $368,278 in restitution.