This is an archived article and the information in the article may be outdated. Please look at the time stamp on the story to see when it was last updated.
A man who was arrested on suspicion of murder in the disappearance of a retired Army captain from San Diego has been extradited to Ontario, where investigators believe the woman was killed, police said Friday.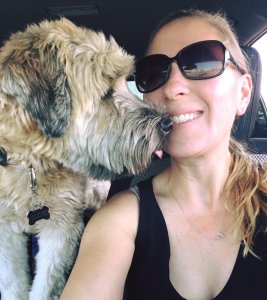 Dalen Ware, 39,  was arrested at his home in Laveen, Arizona, last Thursday and was held at the Maricopa County Jail until the extradition process could be completed, according to the Ontario Police Department.
Ware is suspected in the disappearance of his ex-wife, 37-year-old Julia Jacobson, the San Diego Union-Tribune reported after his arrest.
Jacobson, who served two tours of duty in Iraq, was last seen in Ontario on the night of Sept. 2, according to a Facebook page dedicated to Jacobson called Justice for Julia.
About 90 minutes later, a friend received a text from Jacobson's phone indicating she was in Palm Springs and would be heading to Big Bear, according to the newspaper.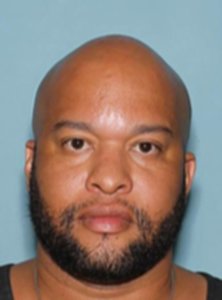 Investigators believe she was slain the following day, the Union-Tribune reported. Jacobson's abandoned SUV was located on Sept. 7, not far from her San Diego-area home.
Although the remains of Jacobson or her Wheaten terrier dog, Boogie, still have not been located, both are presumed dead, according to police.
The grief-stricken family worked tirelessly for more than a month to find the missing woman, and expressed pain and anguish over their loss.
"The loss of Julia is beyond words. There will be no more birthday parties, backyard gatherings, holiday celebrations or other family activities to share," the Jacobson family said in a GoFundMe page. "The laughter, hugs, guidance and our sense of security are forever gone and our family's hearts will be forever broken."
Money raised through the fundraising page will go to pay for a memorial for Jacobson, and to help the family with travel-related expenses to go to Ware's trial.
Ware has been booked at the West Valley Detention Center in Rancho Cucamonga. A date for his arraignment has not yet been set.
Anyone with information about the case is urged to call Ontario police at 909-986-6711, Detective Ruben Espinoza at 909-395-2894 or Detective Brant Devey at 909-395-2715. Anonymous tips can also be left by calling WE-TIP at 800-78-CRIME, or through the website www.wetip.com.