This is an archived article and the information in the article may be outdated. Please look at the time stamp on the story to see when it was last updated.
WEST HILLS, Calif. (KTLA) — Police were searching on Saturday for the estranged husband of a woman who was stabbed to death in a quiet West Hills neighborhood.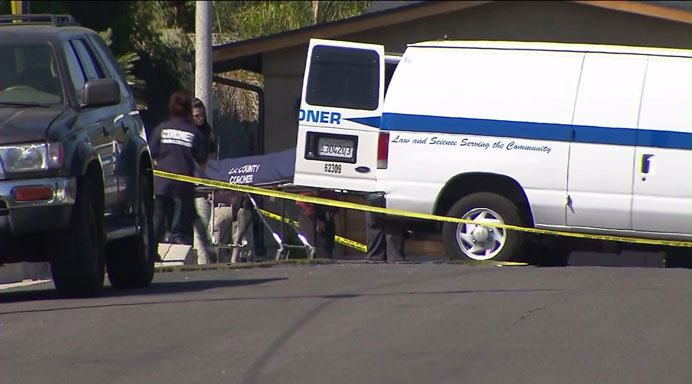 The woman's body was discovered outside a home in the 7100 block of Deveron Ridge Road.
The woman had been staying at the house with her two children, according to neighbors.
The attack appears to be a case of domestic violence, LAPD detective David Teteque said.
The woman's estranged husband is a person of interest in the case, Teteque added.
Detectives were actively searching a second location for the man.
The woman had a restraining order in place on her husband, according to investigators.