This is an archived article and the information in the article may be outdated. Please look at the time stamp on the story to see when it was last updated.
A former NFL player charged with killing his mother in Los Angeles earlier this year was found mentally incompetent to stand trial and ordered to be placed in a state hospital, according to a two-page minute order filed Tuesday in L.A. County Superior Court.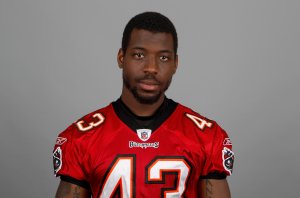 Prosecutors charged De'von Hall, who played defensive back for the Minnesota Vikings, Indianapolis Colts and Tampa Bay Buccaneers, in the April death of his mother, Alecia Benson.
Hall, 29, struggled with mental health issues for several years, friends and family members told The Times this year. His professional career ended, in part, over concerns about unusual behavior. He previously played football for Cleveland High in Reseda and Utah State.
Prosecutors alleged Hall killed Benson with his bare hands during a dispute at her home in L.A.'s Windsor Hills neighborhood.
Read the full story on LATimes.com.