This is an archived article and the information in the article may be outdated. Please look at the time stamp on the story to see when it was last updated.
A former San Pedro High School substitute teacher was sentenced to nearly four years in prison after being convicted on multiple counts of child molestation and unlawful sex, the Los Angeles County District Attorney's Office said Friday.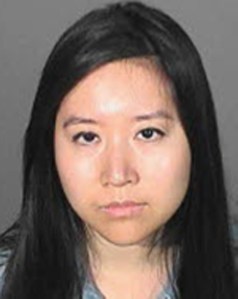 Michelle Yeh, 29, pleaded no contest to a number of charges, including: having unlawful sexual intercourse with a minor under 16; a felony count of oral copulation of a minor under 16; one count of lewd act on a child; and a misdemeanor count of child molesting, a news release from the DA's office stated.
She had been accused of pursuing relationships with several underage students after becoming a "permanent substitute" at the high school back in February, prosecutors said in the release.
Los Angeles Police Department officials said in July that Yeh, a science teacher, had "arranged private meetings" with her students at the end of the school year.
She bought gifts for the students, took one alleged victim to Disneyland and met another at a hotel, the DA's office said upon filing charges against Yeh last July.
Los Angeles Superior Court Judge Richard Romero sentenced Yeh to three years, eight months in state prison after she entered the no contest plea on Friday.
Yeh was also ordered to register as a sex offender for life, prosecutors said.