This is an archived article and the information in the article may be outdated. Please look at the time stamp on the story to see when it was last updated.
A janitor at a middle school in the City of Industry who was arrested on suspicion of committing lewd acts on at least seven girls is being held on $1.5 million bail, the Los Angeles County Sheriff's Department said Thursday.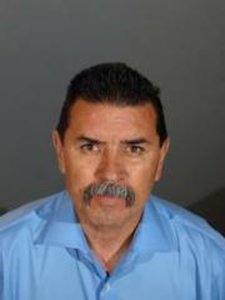 Michael Anthony Barry, 58, is suspected of inappropriately touching female students on campus grounds at Torch Middle School, where he worked for the past 16 years, according to the Sheriff's Department.
The alleged acts occurred during the 2016-2017 school year, on campus and during school hours, according to sheriff's Lt. Todd Deeds. There were at least seven victims, ranging in age between 11 and 14 years old, he said.
Barry allegedly gained his victim's trust before turning on her.
"He would do things like offer them candy, and just be very kind to them," Deeds said.
The first victim came forward in May, according to the lieutenant. Shortly after that, detectives discovered there were additional victims.
Barry, believed to be a resident of the San Gabriel Valley, has no criminal history; it's unclear if he worked previously at any other schools.
The suspect turned himself in after the complaints were filed, and was arrested last Thursday.
"He was taken into custody and charged with five counts of lewd or lascivious acts against children," Deeds said. "He's also charged with three counts of annoying or molesting a child."
Investigators believe more potential victims out there. Deeds encouraged parents of students at the school to speak with their children.
"Find out if there was anything inappropriate, or criminal in nature and if so, just call the Special Victims Bureau so you can let us know," he said. "So our detectives can go out and talk to your kids."
Anyone with information is urged to call the department by dialing 877-710-5273.
Barry is scheduled to appear in Pomona Superior Court on Aug. 10.