This is an archived article and the information in the article may be outdated. Please look at the time stamp on the story to see when it was last updated.
A 23-year-old former seminary student who admitted he planned to adopt or purchase female infants in Mexico in order to sexually molest them was sentenced to nearly 16 years in prison on Friday, the Associated Press reported.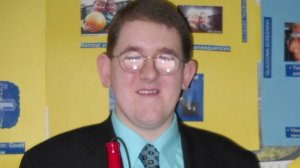 Joel Alexander Wright, from Columbus, Ohio, had faced a maximum sentence of life in prison after pleading guilty to a charge of attempted enticement of a minor on April 13, according to a news release from the U.S. Department of Justice.
After entering the guilty plea, he received a sentence of 15 years, eight months, AP reported.
Wright admitted in the plea agreement that he authored sexually explicit emails in which he described his desire to assault little girls who were as young as infants and up to 4 years old, the release stated.
He also confessed that he placed ads on Craigslist Tijuana starting in November 2015, purporting to seek a tour guide. Upon being contacted, he confided that he wanted to "adopt/own a baby girl (under the age of 3) and I want to have intercourse with her after I own her but don't be telling people that…I won't pay until I have seen the baby and I will pay the parents then…the cheapest baby under 3 would be good," the correspondence read, according to the release.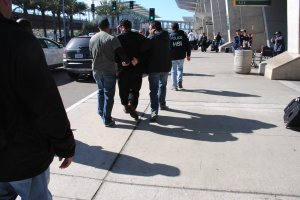 The person with whom he corresponded was a cooperating witness to authorities, federal prosecutors said.
In another email, this one to an undercover federal agent, Wright admitted he "picked up an infant pain relief med and a pretty outfit which I think should fit the 1 or 2 year old." He further stated in the electronic mail that he would "try to find some lube here at the store that we can use."
Wright traveled to San Diego from Ohio on January 29, arriving at the airport at 11:30 a.m. Upon deplaning, he called the undercover agent and notified the individual the flight had landed, prosecutors said.
He was then arrested.
In his possession were two cellphones and a duffle bag that contained baby clothes, sleep aids, bottles, toys, candy and lubricant, according to the release.
"There are no words to describe the horror that might have happened, had this man carried out what he intended to do – sexually exploit and assault innocent toddlers and infants," U.S. Attorney Laura Duffy said in the release.