This is an archived article and the information in the article may be outdated. Please look at the time stamp on the story to see when it was last updated.
A former head wrestling coach and teacher at Torrance High School was found guilty Thursday on 39 charges in a sex abuse case involving more than two dozen underage boys, a court official reported.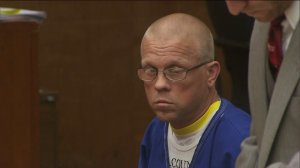 Thomas Joseph Snider, 48,  was charged last year with 33 felony counts of lewd acts upon a child ages 14 or 15, and eight misdemeanor counts of child molestation, for incidents involving more than two dozen male students who were on Torrance High School's wrestling team between September 2013 and February 2015,  the Los Angeles County District Attorney's Office reported.
On Thursday Snider was found guilty on 39 of the counts, and not guilty on two counts, according to a  court official. A special allegation was also found to be true.
Prosecutors later added more charges in the case against Snider,  alleging that he also had victimized children between 1991 and 1996. Snider's victims said most of the lewd acts happened at Torrance High School, the DA's office said.
Snider had pleaded not guilty to all charges.
Eighteen former students who said they were molested by Snider sued the school district in March, claiming administrators had been warned the coach was sexually abusing boys but did nothing about it. The plaintiffs were students between 1990 and January 2015, according to the lawsuit.
The Torrance Police Department investigated Snider for three months, during which he was placed on administrative leave from the high school. Snider later turned himself into police without incident.
Snider faces a possible maximum sentence of more than 37 years in state prison.