This is an archived article and the information in the article may be outdated. Please look at the time stamp on the story to see when it was last updated.
Former NFL player and USC Trojans star Todd Marinovich was arrested on suspicion of multiple offenses after being found naked in an Irvine backyard late last week, police said Monday.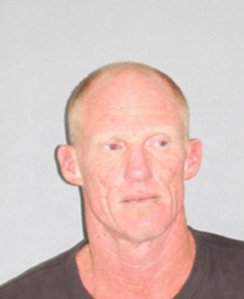 Officers responded to a report of a naked man crouching in the bushes near Venta Spur Trail around 9:20 p.m. and found a nude Marinovich hiding in the backyard of a residence off of Bluecoat, according to an Irvine Police Department news release.
They also discovered a bag allegedly belonging to Marinovich that contained suspected drugs and paraphernalia.
"It is a tragic story. We found him hiding in a backyard. Someone's else's backyard. We responded to a caller stating there was a naked person on Venta Spur Trail," Irvine police Commander Mike Hallinan told the Los Angeles Times.
Marinovich, 47, was arrested on suspicion of trespassing, possession of a controlled substance and narcotic paraphernalia, the release stated.
He was cited and released.
The troubled ex-quarterback — once a standout at USC who later played professionally for the then-Los Angeles Raiders — has waged a public bout with substance abuse over the years and has been arrested multiple times on drug charges, according to the Times.