This is an archived article and the information in the article may be outdated. Please look at the time stamp on the story to see when it was last updated.
A former volleyball coach at Esteban Torres High School in East Los Angeles was sentenced to prison Monday for sex crimes against two students.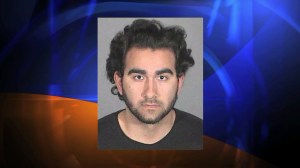 Jonathan Adam Roldan, 24, was ordered to serve three years in state prison and register as a sex offender for life, according to a news release from the Los Angeles County District Attorney's Office.
Prosecutors alleged the former junior varsity girls volleyball coach sexually abused two 15-year-old female students between September and November 2013.
Roldan engaged in the sexual relationship with one student while also "dating" the second student, the release stated.
In March, Roldan pleaded no contest to one felony count of unlawful sexual intercourse with a minor under 16 and one misdemeanor count of child molesting.