This is an archived article and the information in the article may be outdated. Please look at the time stamp on the story to see when it was last updated.
An 18-year-old high school student killed in the explosion of a "homemade model rocket" at a Thousand Oaks school that also left a 17-year-old boy injured was identified Tuesday, when the teens' campus community was mourning.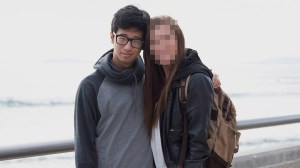 Bernard Moon is the teen who died after an explosion occurred at Madrona Elementary School about 7:40 p.m. Monday.
Emergency crews responded to the blast and found the two injured teens on the school's campus.
The pair had created what the Ventura County Sheriff's Department described in a news release as a "homemade model rocket" that was attached to a skateboard.
When the device didn't go off, Moon went to check on it, and the explosion occurred then, authorities said on scene.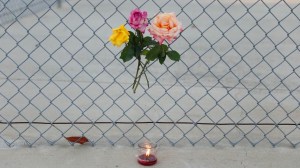 Sheriff's Detective Tim Lohman told KTLA that the chemicals that were being used caused the explosion, which appeared to have been an accidental.
"Tragically, the homemade model rocket exploded injuring both teenagers," stated the release, issued Tuesday afternoon.
Both Moon and the 17-year-old were taken to Los Robles Hospital, which is only a few blocks from the school, said sheriff's Capt. Jeremy Paris.
Moon, who was identified by Ventura County medical examiner spokeswoman Laura Luna, died at the hospital. An autopsy on Moon was expected to be performed Tuesday.
The injured 17-year-old has not been identified, but was in stable condition Tuesday morning, Paris said. Both teens were students at Thousand Oaks High School and were from the community, authorities confirmed.
"Our hearts are broken," the school's Twitter account stated. "The bonds of faculty, staff, & students will bring healing. Thank you to all for your support at this time."
Students and staff were asked to wear green Wednesday to honor the community.
Holy Trinity Lutheran Church planned to hold a gathering at 6 p.m. Tuesday to honor Moon.
Earlier Tuesday, sheriff's Capt. Garl Kuredjian said investigators had not determined exactly what the device was, but said it was not a hobby or store-bought rocket. Investigators were trying to determine if the device was created as part of a school project, Kuredjian said.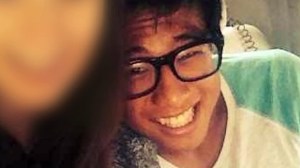 Moon had placed in the Ventura County science fair in 2015 and 2014. Friends told KTLA he was hoping to place first this year.
"Brilliant boys, good boys. … This was just a horrible science project accident gone wrong," said parent Tammy Coburn, who was at the school following the incident.
Friends were mourning Moon on social media. One young man said he met Moon at a summer camp in Sacramento, and said the victim had been accepted to Brown University and UC Berkeley, apparently with a prestigious scholarship.
"It's been only about 9 months since I have known Bernard, but I can tell you without a doubt that he was one of the most caring, intelligent, and charismatic individuals I have ever met," friend William Kim wrote on Facebook.
"Even if you don't know who Bernard is, please include him in your prayers and please, don't risk doing anything stupid during this time of the year," Kim continued. "We still have a long life ahead of us. Also, don't take your friends for granted guys. You never know when they will leave."
The elementary school was closed "out of an abundance of caution" Tuesday, but was expected to reopen on Wednesday, according to school district officials. Counselors were slated to be on campus for students, staff and parents.