This is an archived article and the information in the article may be outdated. Please look at the time stamp on the story to see when it was last updated.
Funeral services were held Saturday morning for Ezell Ford, the 25-year-old South Los Angeles man who was fatally shot by LAPD officers earlier this month.
The service began around 11 a.m. at First A.M.E. Church located at 2270 S. Harvard Blvd. It was officiated by the Rev. Eduardo Vickers.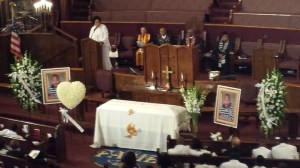 Rep. Maxine Waters, L.A. County Supervisor Mark Ridley-Thomas and former Rep. Diane E. Watson spoke during the service.
"I want to tell you: Ezell Ford did not deserve to die simply because he was mentally challenged," Waters said to applause. "There is anger. There is frustration. There is the feeling that, somehow, this is not fair."
The eulogy was delivered by the Rev. Cecil "Chip" Murray, the church's former pastor.
Many of the attendees came dressed in white, as Ford's family had requested.
"We want to tell you something, so there won't be any doubt," said a tearful Dorothy Clark, addressing her slain grandson. "You're so wonderful to think of, and so hard to live without."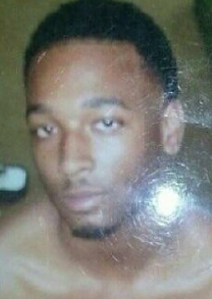 Ford was laid to rest nearly three weeks after the fatal shooting, which occurred near 65th Street and Broadway on Aug. 11.
His family and the Los Angeles Police Department have given different accounts of the events that transpired that night.
According to LAPD, Ford grabbed an officer, the pair fell to the ground and then Ford reached for the officer's holstered handgun before being shot.
Family members, who described Ford as mentally ill, said he was complying with officer orders when they shot him in the back while he was on the ground.
Complete Coverage: Ezell Ford Shooting
The LAPD recently identified the two officers who shot Ford as Sharlton Wampler and Antonio Villegas. Both officers were assigned to the Newton Division gang enforcement detail at the time of the incident.
The shooting death, which came just days after Missouri teenager Michael Brown was shot and killed by police in Ferguson, has prompted local protests and was under investigation.
A fundraising page on gofundme.com was raising money for the Ford family's funeral expenses.