This is an archived article and the information in the article may be outdated. Please look at the time stamp on the story to see when it was last updated.
A 39-year-old convicted felon from Los Angeles was out on bail when he allegedly posed as an Uber driver and then raped a female passenger who got into his SUV, court records show.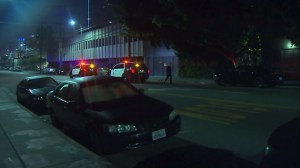 Dartanyun Lamar Smith, aka "Dark," was set to be arraigned in a downtown L.A. courtroom on Tuesday afternoon, the Los Angeles County District Attorney's Office said in announcing charges against him.
Smith was charged with one felony count each of kidnapping to commit rape, forcible rape, sodomy and assault on a peace officer in the April 3 attack in the Westlake neighborhood.
At the time of the crime, Smith was out on bail and awaiting a May 11 sentencing and probation hearing in connection with his conviction for driving recklessly while evading a police officer in March 2015, court records show.
The criminal complaint against Smith also states he has a 2003 conviction for robbery in Los Angeles County.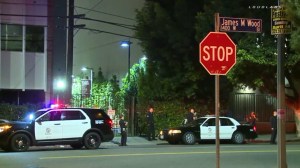 In the assault in Westlake, a friend had ordered an Uber pickup for the victim, who agreed "with some trepidation" to get into Smith's SUV when he pulled up about 3:30 a.m. near Eighth Street and Vermont Avenue, authorities said in announcing Smith's arrest Monday.
Smith drove the victim about two blocks away, then brutally sexually assaulted her, choking her into unconsciousness three times, Los Angeles Police Department Chief Charlie Beck said.
Neighbors heard the woman screaming and called police. Officers found the SUV and saw the assault taking place inside, smashing a window and trying to help her, Beck said.
One officer fired at the driver, failing to strike him. The SUV pulled away, accelerating toward an officer, according to the DA's office. Police said the victim was dumped several blocks away.
The driver got away, but DNA evidence led to Smith, who was arrested Saturday morning.
LAPD had provided various spellings of the suspect's name, finally saying it was Dartanyum Larmar Smith, which is different than the spelling provided Tuesday by the DA's office. The spelling provided by police is listed as an "aka" on the criminal complaint, along with "Dark."
He faces up to life in prison if convicted in the SUV assault.
Prosecutors planned to ask that his bail be set at $3.1 million.