This is an archived article and the information in the article may be outdated. Please look at the time stamp on the story to see when it was last updated.
Garry Marshall, legendary TV and film director and writer known for shows such as "Mork and Mindy," "Happy Days," "Laverne & Shirley," as well as films including, "Pretty Woman," "The Princess Diaries," "Beaches" and "Runaway Bride," died Tuesday in Burbank at the age of 81, his representatives confirmed.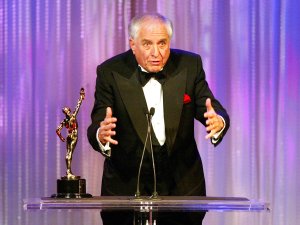 Marshall died at 5 p.m. from complications of pneumonia following a stroke, according to a statement released by his publicist Michelle Bega.
The New York native, born Garry Kent Maschiarelli, directed, produced and starred in films and TV shows beginning in the late 1950's.
He directed 18 films, including big screen hits like "Beaches," "Overboard," "Runaway Bride," "Valentine's Day" and 1990's "Pretty Woman," which made a star of Julia Roberts and gave Richard Gere his first hit in years.
He just finished a rewrite for a Broadway-bound musical version of "Pretty Woman," Bega said.
In 1970, Marshall created a television adaptation of Neil Simon's play "The Odd Couple" for ABC. The successful sit-com drew several Emmy nominations over the course of its five seasons. Television hits followed soon after. "Happy Days" became the number one rated television show in 1977 and launched an American cultural icon: the Fonz.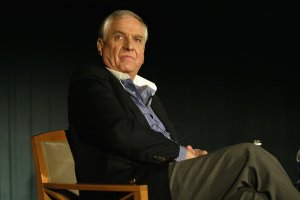 After "Happy Days," Marshall created spin-off shows "Laverne & Shirley," starring his sister Penny Marshall and Cindy Williams, and "Mork & Mindy," which jump started Robin Williams' extensive career.
"He loved telling stories, making people laugh and playing softball," Bega stated.
Funeral services for Marshall will be private, but a memorial was being planned for his birthday on November 13, according to the statement.
Instead of flowers, the family was requesting donations be made in Garry Marshall's name to The Saban Community Clinic, formerly known as the Los Angeles Free Clinic, The Intensive Care Unit at Providence St. Joseph's Medical Center in Burbank and the Northwestern University Undergraduate Scholarship Fund.
Several stars posted tributes to the famed director and producer on social media, thanking him for his many contributions to their craft.
Thank you Garry Marshall for all that you've given us.

You'll be missed. pic.twitter.com/tHmEtSqgYs

— The Academy (@TheAcademy) July 20, 2016
GARRY MARSHALL Rest In Peace .. Thank you for my professional life. Thank you for your loyalty , friendship and generosity .

— Henry Winkler (@hwinkler4real) July 20, 2016
Garry Marshall was one of the greats. He connected us all through joy, laughter, compassion & kindness. He also gave me my very 1st job. 💗

— Mandy Moore (@TheMandyMoore) July 20, 2016
RIP Garry Marshall.
What a devotion to the art of comedy. "Happy Days" have come and gone. pic.twitter.com/ojyL6FMeER

— Richard Lewis (@TheRichardLewis) July 20, 2016
I was blessed to have worked with Garry Marshall. Not only was he a wonderful director, but also, he was a gentle, loving, kind man. #RIP

— Alyssa Milano (@Alyssa_Milano) July 20, 2016
Garry Marshall, I am forever indebted to you. Thank you for taking a chance on me. I love you. On the wings on Angels, rest now.

— Sarah Paulson (@MsSarahPaulson) July 20, 2016
Garry Marshall hired me at 15 years old. He gave my wife her start at 18, as a makeup artist. He changed our lives. And MANY others. #love

— Rob Lowe (@RobLowe) July 20, 2016
R.I.P. Garry Marshall. A great, great guy and the best casino boss in the history of film. #lostinamerica

— Albert Brooks (@AlbertBrooks) July 20, 2016
Larger than life, funnier than most , wise and the definition of friend https://t.co/k8qxEe4rIZ

— Henry Winkler (@hwinkler4real) July 20, 2016