This is an archived article and the information in the article may be outdated. Please look at the time stamp on the story to see when it was last updated.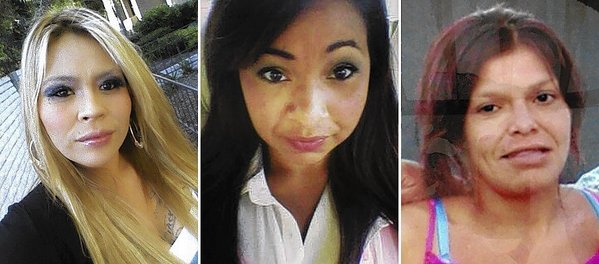 Kianna Jackson disappeared first.
The 20-year-old called her mother on Oct. 2 and told her she was taking the bus to Santa Ana from her home in Las Vegas for a court date. The next day she stopped answering her phone.
Twenty days later, Monique Vargas, a 34-year-old mother of three, left her sister's birthday party, telling family she was walking to the market to buy groceries. They haven't seen her since.
Another 20 days later, Martha Anaya, 28, asked her boyfriend to pick up their young daughter because she had to work. The next morning, Jesse Fisher called Anaya — again and again. As the hours wore on, he began frantically messaging her.
Click here to read the full story on LATimes.com.