This is an archived article and the information in the article may be outdated. Please look at the time stamp on the story to see when it was last updated.
The daughter of a Ventura man who was allegedly killed or raped by Joseph James DeAngelo, the suspected Golden State Killer, reacted to the announcement of the suspect's arrest on Wednesday with mixture of shock and relief.
"This has been quite a day," said Jennifer Carole Smith, who was only 18 when her father, Lyman Smith, was bludgeoned to death alongside his second wife inside their hillside Ventura home in March 1980.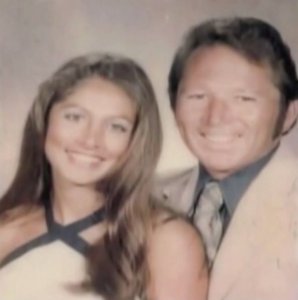 Lyman and Charlene Smith's murders are among eight DeAngelo was charged with on Wednesday following his arrest earlier in the week outside his Sacramento area home.
A string of 12 slayings and some 50 rapes throughout California in the 1970s and '80s has been attributed to the serial killer variously known as the Golden State Killer, East Side Rapist and Original Night Stalker. Wednesday's charges represent the first progress made in solving those crimes in years.
"I have to say, I never thought this would happen," Jennifer said.
She first heard of the suspect's arrest in a text from a close friend, she said.
It comes nearly 40 years after her 13-year-old brother Gary found their father and stepmom's bodies. As the Ventura County Star reported at the time, the teen had gone to their home to mow the lawn and found them dead in the bed.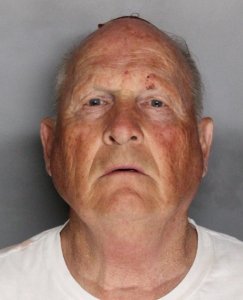 Lyman was a prominent lawyer and civic leader in Ventura and Santa Paula, his daughter said; Charlene was also an attorney, according to the Star. Their grisly deaths shocked the community, and it had not been immediately clear that they were tied to a larger series of crimes.
Jennifer said she felt huge sense of relief upon hearing a suspect had been apprehended, but shocked to learn the man who may have murdered her father was once a police officer.
"I can't believe this despicable human wore a uniform," she told KTLA via Skype. "I suspect it gave him a way to use his brutality — in I would suspect illegal ways — but it gave him an outlet for his brutality."
Since Jennifer had just turned 18 at the time of her father's death, she recalled having to grow up quickly to look after her 15- and 13-year-old brothers, and learning many things most young adults don't concern themselves with.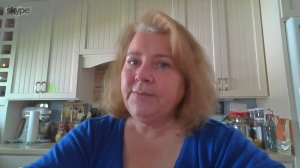 "I had a self-defense course that taught me very well how to fight back," she said. "I've always kept bells on my doors. I've always been hyperaware of my surroundings and my environment. I suspect maybe I'll relax a little bit."
After the initial shock, the Ventura native said she grew a thick skin to steel herself against the dangers of the world until the birth of her daughter — who just turned 18 herself.
"Until I had my daughter, I think I felt a little more Teflon," she said. "But when I had my daughter — and I'm a single mom by choice — I did suddenly feel very vulnerable and very afraid."
Jennifer had started living a sort of double life, she said, using the last name Carole in her personal life and the last name Smith only when doing interviews on her father's murder. But after Wednesday's charges, she said she feels free to live as her full self again.
"I kind of had two of me, and I realized the biggest thing that's happening today is those two people I've let come together now," she said. "I'm safe, it's OK, it's all good. I can own my last name now as my dad's daughter."