This is an archived article and the information in the article may be outdated. Please look at the time stamp on the story to see when it was last updated.
A longstanding financial dispute may have led to a quadruple shooting that left three family members dead and another critically wounded at an apartment complex in Fontana Wednesday morning, police said.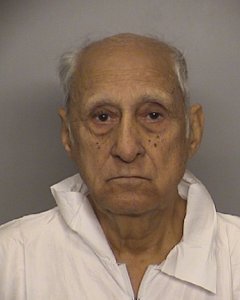 The shooting occurred about 3 a.m. at the Village Drive Apartments in the 14000 block of Village Parkway. One relative witnessed the killings but was able to escape, according to Fontana police Sgt. Kevin Goltara.
Arriving officers confronted a man with a gun walking around inside the apartment complex and asked him to drop his weapon, the Fontana Police Department stated in a news release.
The man, later identified by police as 73-year-old Ali Zafar, complied with the orders and was taken into custody without further incident, the Police Department stated.
Inside one of the apartments, officers found four gunshot victims.
Two women and one man were pronounced dead at the scene.
A second man was taken to Arrowhead Regional Medical Center in critical condition, according to the new release.
Zafar went from bedroom to bedroom shooting the victims, some of whom were asleep, the initial investigation shows, Goltara said on scene.
Another relative, a younger adult female, witnessed the killings but was able to hide and escape, he said.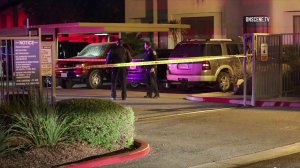 Zafar was related to all of the victims. He was visiting the family from Orange County and arrived at the home some time Tuesday and spent the night, Goltara said.
"I don't believe, obviously, the family thought anything like this was going to happen," the sergeant said.
Investigators believe Zafar shot his victims over a "longstanding financial family issue," the Police Department stated.
Zafar was arrested on suspicion of homicide.
Anyone with further information about the shooting was asked to call the Police Department at 909-350-7700.