This is an archived article and the information in the article may be outdated. Please look at the time stamp on the story to see when it was last updated.
A young man whose body was found on the middle of a street in Corona last week has been identified by family members as an aspiring chef.
Michael Williams had recently turned 26, according to grief-stricken relatives, who gathered Monday at the scene to mourn and remember their slain loved one.
Later in the day, Corona police confirmed Williams as the person found.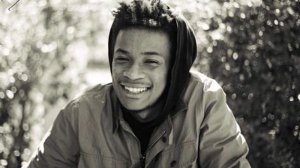 It was five days earlier that police found Williams deceased near the 1300 block of Old Temescal Road, after dispatchers received a call regarding a possible pedestrian lying in the street, according to the Corona Police Department.
Officers responded to the scene shortly before 2 a.m. Wednesday and found the body. The grim discovery triggered a homicide investigation.
"It's the call that you never wanna get," his mother, Elyse Vaughn, said.
"I wish it was something I could wake up from," she said. "But it's not."
Family members told KTLA that they believe he may have been dumped there, as they had no idea why he would have been in the remote, industrial area.
On Monday, they went to the scene where Williams was found dead, gathering on the sidewalk near the spot where a memorial of flowers, candles and a wooden cross had been placed to honor the victim.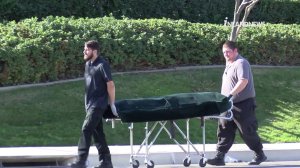 "He was fun-loving, he was very sweet," Vaughn said. "There's so much to say about him. It's hard to put it in words. He was the light of our lives … he was the energy that walked into every room."
His family is puzzled as to who would hurt the 26-year-old, or why.
"Michael has no enemies," his father, Michael D. Williams Sr., said. "Everybody knew him. He was a fun-loving guy, very kind, meek person, gentle…"
Vaughn added that her son had hoped to open a restaurant one day.
A GoFundMe page set up to pay for his funeral described Williams as "a kind, funny, gentle and truly compassionate soul," who "loved basketball, music, fashion and food."
"I'll never have grandkids from him because somebody took him," his mother said. "We'll never be able to celebrate those moments in his life that people can celebrate with their kids because somebody robbed him from us."
Detectives for searching for surveillance video from nearby businesses that could help solve the crime.
A cause of death has not been released yet, with police saying only that the case is being investigated as a homicide. Anyone with information is asked to call Corona police at 951-279-3628.