This is an archived article and the information in the article may be outdated. Please look at the time stamp on the story to see when it was last updated.
A family member has identified one of the victims of a plane crash in Riverside that killed three people and left two others hospitalized, CNN affiliate KGO is reporting.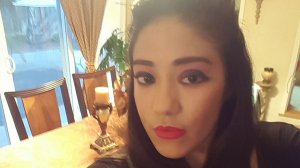 Officials have not given the names of the victims or survivors of the crash, but have identified the victims as a teenage girl, a woman and a man.
Adine Farelas, 22, was killed in the crash, her brother Brandon Farelas told KGO.
Social media postings appear to identify the other victims, and they are all adults. Authorities said Tuesday that a man, a woman and a teenage girl died.
The plane was departing Riverside Airport for San Jose when it crashed a short time after takeoff, killing the three passengers and leaving two women hospitalized.
The group was in Southern California for a cheerleading conference at Disneyland, according to one of the survivors.
A Feb. 25 post on Adine Farelas' Facebook page mentions her upcoming trip to Disneyland, which Brandon Farelas said was taken to see their younger sister compete.
"Even at times we didn't get along so well, argue back and forth like brothers and sisters tend to, she would always be there for me," Brandon Farelas told KGO. "I appreciate her so much. Now I realize exactly what I'm losing."
Brandon Farelas said his mother, Silvia Farelas, was one of the two women who survived of the fiery crash.
He told the television station his mother had surgery on her arm and was being moved to a burn unit for a second surgery.
The second survivor was listed in critical condition with burns over 90 percent of her body.
Silvia and Adine Farelas were traveling with friends aboard the twin-engine Cessna 310, Brandon Farelas said.
NTSB officials are still investigating the cause of the crash. They plan to look at environmental factors like weather and lighting, the pilot's experience and flight records, and the engine and airframe.
The owner of a café at the airport said the pilot had trouble getting the plane started before takeoff, but the group eventually took off when the plane started on the third try.
A preliminary NTSB report will be issued in five to 10 days; a full summary of the crash could take 15 to 18 months.
Witnesses are asked to submit statements via email at witness@ntsb.gov.
Correction: In an earlier version of this story, some of the reporting was incorrectly attributed to KGO. The post has been updated.