This is an archived article and the information in the article may be outdated. Please look at the time stamp on the story to see when it was last updated.
A week after a 57-year-old man was shot dead inside a park restroom in Long Beach, his family is speaking out — saying the killing was a hate crime as they rallied alongside community leaders at the same park on Saturday.
Last Saturday, Fred Taft was celebrating a family reunion at Pan American Park when he went to use the restroom. The sound of gunfire broke out moments later as he was shot in the back of the head.
While police are investigating the killing, the only information being released is that the suspect — who is still at large — is a white man.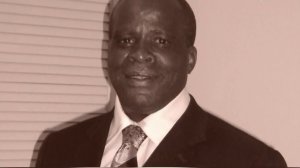 Community leaders joined Taft's family in rallying together at the same park on Saturday, as crowds could be seen chanting "What do we want? Justice! When do we want it? Now!" They believe the incident was a racially motivated hate crime, and some relatives said graffiti expressing racism against black people was seen at the park recently.
"He literally was here celebrating life with his family, went in to use the restroom and some man — that is actually right now defined as a white male — shot him in the back of the head and then ran off," said the victim's niece, Dr. Medell Briggs-Malonson.
Police have not described the shooting as a hate crime, as evidence is still being gathered and a motive has not yet been established.
Taft, a grandfather, has been described by relatives as a hard-working, reliable member of the family always willing to lend a hand.
"He was just life for our family — anything we asked him to do, he would be there," said another niece of his, Allison Flanagan. "He was the go-to person to call. You can call him and he was right there."
The investigation into the killing is ongoing as the search for the suspect continues. Anyone with information is asked to contact Long Beach detectives at 562-570-7244 or 562-435-6711.