This is an archived article and the information in the article may be outdated. Please look at the time stamp on the story to see when it was last updated.
The mother of a 10-year-old boy who died after being found unresponsive in the family's home in Lancaster was arrested Friday, and both she and her boyfriend have been charged with murder and torture in the boy's death.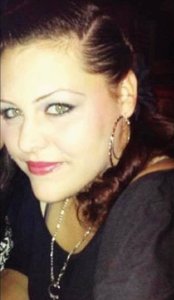 Heather Maxine Barron, 28, has been charged with one count each of murder, torture and child abuse, according to the Los Angeles County District Attorney's Office.
Her boyfriend, 32-year-old Kareem Ernesto Leiva, was also charged with murder, torture and one count of assault on a child causing death, a news release from the DA's office stated. He was arrested Wednesday on suspicion of murder.
Both were expected to be arraigned on the charges at the Antelope Valley branch of Los Angeles Superior Court, prosecutors said. Their arraignments were continued until Monday, court officials said.
News of Barron's arrest and the charges came hours after family members held a news conference to demand transparency from officials in the investigation into the death of the boy, Anthony Avalos.
Attorney Brian Claypool, who represents the family members, appeared at the news conference asking the Los Angeles County Department of Children and Family Services to release all records reporting abuse of Avalos at his home, all findings resulting from those investigations, and any other reports of abuse of any other children at the home within the past five years.
"We are here today on behalf of Anthony to demand 100 percent transparency in the investigation of his death," Claypool said.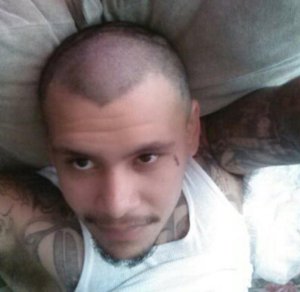 Claypool also asked the Sheriff's Department to release all reports regarding abuse of any children at the home over the past five years, and he demanded to see the autopsy findings from the county coroner's office.
Avalos was found unresponsive after his mother called 911 saying he had suffered a fall in their apartment in the 1100 block of East Avenue K on June 20. Avalos died the following morning.
Barron and Leiva are accused of torturing the boy in the days before he died, according to prosecutors.
The DCFS director said in a statement Tuesday that Avalos had evidence of "being a victim of physical abuse, including signs of being severely beaten, as well as malnourishment."
Sheriff Jim McDonnell said the description was "grossly overstated," but did confirm that investigators believe the boy died from abuse.
On Friday, sheriff's Lt. Derrick Alfred told KTLA the injuries were not unintentional based on physical evidence and statements they had received.
"We believe this was no accident and he was intentionally injured in a manner that resulted in his death unfortunately," Alfred said.
Alfred declined to discuss any specific information about what happened except to say "we have a very long road ahead of us on this case."
Family members want to know why Avalos was allowed to remain in the home despite years of documented abuse. Twelve referrals to the department were made for Anthony between February 2013 and April 2016, beginning with an allegation of sexual abuse that was later substantiated.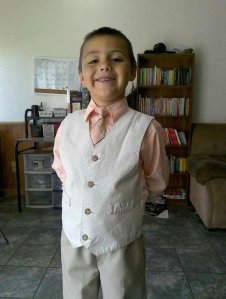 At one point Avalos was removed from the home and placed with relatives, but was later allowed to return.
Avalos recently told family members he liked boys, the Los Angeles Times reported, but investigators said homophobia has not yet come up as a motive.
"Anthony's dreams of becoming a police officer or a firefighter will never be fulfilled. But rest assured my sweet baby boy that you will always be loved … Anthony, you will always be in our hearts," the boy's aunt Maria said Friday.
Officials have confirmed that Leiva has a criminal history and gang ties, but said they were not enough to warrant the boy's removal from the home.
Eight other children have been taken from the home since Anthony's death.
If convicted, Barron could be sentenced to 22 years to life in prison, while Leiva faces a possible maximum sentence of 32 years to life.
KTLA's Jennifer Thang, Tracy Bloom and Wes Woods II contributed to this story.