This is an archived article and the information in the article may be outdated. Please look at the time stamp on the story to see when it was last updated.
The family of an Oceanside man who was shot and killed at the end of a police pursuit in downtown Los Angeles announced plans on Thursday to file a $20 million wrongful death lawsuit against the city.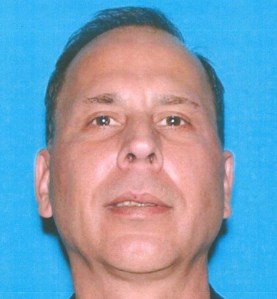 Attorneys representing the family of 51-year-old Brian Newt Beaird claim the Dec. 13 shooting was unjustified, saying "Brian was unarmed at the time … and posed no immediate threat to the life of any officer or individual"
Beaird was a disabled veteran who served in the National Guard for eight years, family attorney Dale K. Galipo said in a statement.
The circumstances of this incident are particularly egregious, according to Galipo, because his father witnessed the fatal shooting of his son on live television.
The announcement came just hours after L.A. Police Chief Charlie Beck placed three LAPD officers who opened fire on Beaird on extended leave.
Beck told the L.A. Times he made the decision after a briefing from LAPD investigators who told him the officers had fired more than 20 times.
The chase began Friday around 9 p.m. with East L.A. sheriff's deputies pursuing a man in a silver Corvette near Firestone Boulevard in South Gate.
The man, later identified as Brian Newt Beaird, of Oceanside, was being pursued for reckless driving and possible DUI, according to sheriff's officials.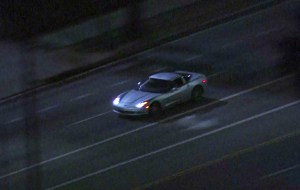 The pursuit ended in downtown L.A. around 10:30 p.m. when Beaird's Corvette slammed into another vehicle near Olympic Boulevard and Los Angeles Street (map).
Beaird stumbled out of the Corvette and appeared to being trying to flee on foot.
But video captured by Sky5 showed him collapse on the sidewalk next to the car after apparently being shot by police. He was taken to an area hospital and pronounced dead.
The video also appeared to show that the unarmed Beaird was hit by non-lethal rounds before deadly force was used. Bean bags could be seen bouncing off his body and on the sidewalk and street around him.
Correction: A previous version of this story misspelled Beaird's name.