This is an archived article and the information in the article may be outdated. Please look at the time stamp on the story to see when it was last updated.
SILVER LAKE, Calif. (KTLA)  — They say time heals, but one family's pain still remains as they search for their daughter's killer.
With no answers, there is no justice, and no peace for the family of Bree'Anna Guzman.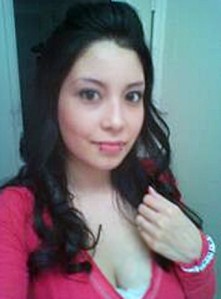 "I wake up and it's a horrible reminder that I'm not going to see my daughter," mother Darlene Duran said.
The day after Christmas in 2011, Guzman's family said the mother of two was walking from her Lincoln Heights home to a nearby Rite Aid Pharmacy.  It was a trip to buy cold medicine. It was the last anyone saw 22-year-old Guzman alive.
Her family searched and prayed she would be found safe.
One month later, their worst fears came true. Guzman's body was found dumped near a freeway on-ramp in Echo Park.
Family members believe her killer is still out there.
"They hurt somebody that meant a great deal to all of us here," Duran said. "We want justice."
Guzman's family said her 6 and 2-year-old daughters miss her every minute of every day. The murder has been exceptionally tough on 6-year-old Janelle, who had a dream about her mom just the other night.
"In my dream there was a knock on the door," daughter Janelle said,  "When my dad opened the door I saw my mom. I woke up and called for her but she wasn't there. I ran to my grandma and I cried."
The young girls were now being raised by their father and grandmother, Duran.
A $75,000 reward was waiting for anyone who can help bring Guzman's killer to justice.