This is an archived article and the information in the article may be outdated. Please look at the time stamp on the story to see when it was last updated.
The family of a missing Laguna Hills woman celebrated her 28th birthday without her on Thursday, releasing dozens of red balloons to the air at sunset.
Erica Alonso's birthday comes one day after her Honda Civic EX was located in the Glenwood Park neighborhood near Cedarbrook and Redwood, about a mile from her home.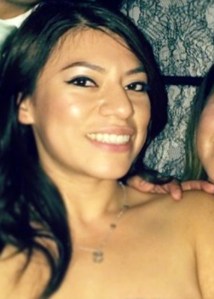 The young woman's father told KTLA that there were two parking tickets on the vehicle.
According to Isaac Alonso, there was no apparent damage to the car or signs of foul play.
The Honda was towed and was being processed for evidence — a process investigators said could take weeks.
Alonso was last seen leaving her boyfriend's house in Irvine in the early morning hours of Sunday, Feb. 15, 2015. When Alonso didn't show up for work on Tuesday, family members contacted the Sheriff's Department.
Anyone with additional information is asked to call Orange County Sheriff's Department's Homicide Unit at 714-647-7055 or 714-647-7000.
Anonymous tips may also be submitted to Orange County Crime Stoppers at 855-TIP-OCCS (855-847-6227) or at occrimestoppers.org.