This is an archived article and the information in the article may be outdated. Please look at the time stamp on the story to see when it was last updated.
A fan in South Los Angeles celebrated the Dodgers trip to the World Series by freestyle painting an entire home.
"We wanted to do a big tribute to the Los Angeles Dodgers for all their effort," said Hector Arias, aka "Tetris," when he spoke to KTLA about the home Tuesday.
The idea came when a friend in real estate commissioned him to paint the Florence neighborhood home located at 245 W. 65th St., Arias said.
"So I used the house as a canvas … and freestyled the whole house," said Arias, adding that the artwork took him about five hours to complete.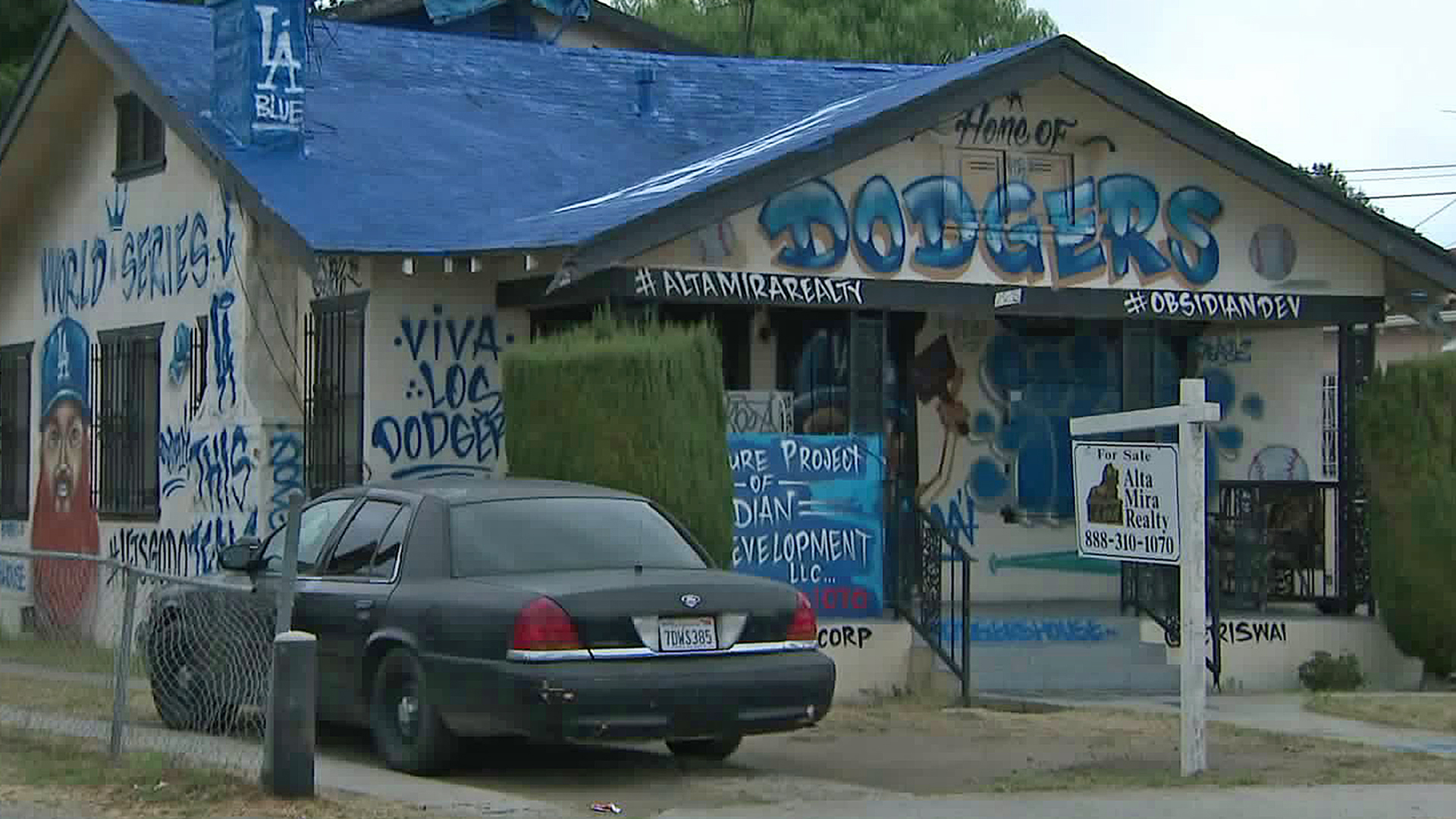 "The next day we came and decided to paint the whole roof blue" so it could be seen from the air, Arias said.
The only item Arias used to help him with the artwork was a picture of Justin Turner.
A "cartoon image" of Turner appears on one side of the home.
As he was completing his work, Arias said kids and community members began to gather around the home and take pictures.
"It's a great project for the whole community," Arias said.
The home is expected to be demolished in about four weeks before a new home is built on the lot and sold, Arias said.